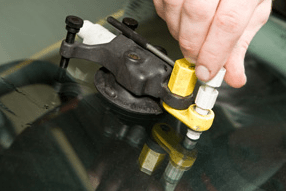 High Quality Work

Quick Response

Prompt Project Completion

Friendly And Helpful Staff
Mon - Fri: 8:30am - 5:30pm Sat: 8:30am - 5:30pm Sun: By appointment
RV Window Replacement in Temecula, CA
A broken RV window can put a serious damper on your travel plans. But driving around with a broken window just isn't an option, and sometimes, the cost of repairing a damaged window can be comparable to the cost of replacing it altogether. If your RV has a broken or heavily damaged window, bring it in to our auto glass repair shop to learn more about your replacement options.
Quality Products, Quality Work
At #1 Lowest Price Auto Glass And Window Tinting, we go out of our way to provide the reliable service you deserve. When you bring your RV to our shop, we'll evaluate the condition of your damaged window to determine whether it's worth fixing. If we find that it makes the most financial sense to replace your window altogether, we'll get a new model installed quickly and efficiently. We make it our business to offer high-quality products for a wide range of RVs. And we'll take the time to install your replacement window in a meticulous fashion.
Don't let a broken RV window get in your way. Call or visit our repair shop today to schedule an appointment or request an estimate.
Receive $10 Off With Mention Of This Site
41860 Enterprise Cir S Suite C Temecula, CA 92590