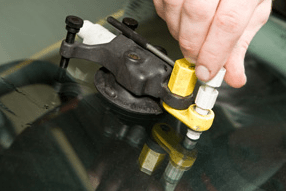 High Quality Work

Quick Response

Prompt Project Completion

Friendly And Helpful Staff
Mon - Fri: 8:30am - 5:30pm Sat: 8:30am - 5:30pm Sun: By appointment
Emergency Auto Glass Replacement in Temecula, CA
A broken car window or windshield can be a significant nuisance. Worse yet, either problem can render your car unusable until it gets fixed. So if you need quick, efficient auto glass replacement services in Temecula, CA, come to #1 Lowest Price Auto Glass And Window Tinting. We offer timely service when you need it the most.
As a trusted auto glass repair shop in Temecula, CA, we pride ourselves on our meticulous approach to auto glass replacement. Although we work quickly, we also go out of our way to be thorough in all that we do. As a customer, your safety is our top priority, and we won't send you back out on the road until we're confident that your car is in proper shape.
With convenient hours and reasonable auto glass replacement rates, #1 Lowest Price Auto Glass And Window Tinting is the place to go when your vehicle's glass sustains damage. For more information or to receive an estimate, call or visit our Temecula, CA center today.
Receive $10 Off With Mention Of This Site
41860 Enterprise Cir S Suite C Temecula, CA 92590