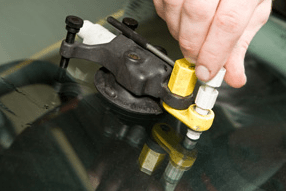 High Quality Work

Quick Response

Prompt Project Completion

Friendly And Helpful Staff
Mon - Fri: 8:30am - 5:30pm Sat: 8:30am - 5:30pm Sun: By appointment
General Auto Glass in Temecula, CA
Need a new windshield for your vehicle? Looking to replace your car's windows? You've come to the right place. As a provider and installer of auto glass in Temecula, CA, #1 Lowest Price Auto Glass And Window Tinting is the place to go for all things glass-related.
Glass plays a significant role in the look and performance of your automobile. If you're in the market for new auto glass, why not invest in the best? At #1 Lowest Price Auto Glass And Window Tinting, we offer top materials and outstanding workmanship. We pride ourselves on our attention to detail in all that we do, and we go out of our way to keep our rates reasonable without skimping on quality or service.
Whether you're looking to customize your new vehicle or replace the glass on your old car, we've got you covered. Call or visit our auto glass center in Temecula, CA today for more information about our products and services.
Receive $10 Off With Mention Of This Site
41860 Enterprise Cir S Suite C Temecula, CA 92590